Discontinuum has been a promoter and sponsor of the Illinois Open Series tournaments since its inception 20 years ago. We highly encourage you to play an event if there is one near you!
Find Out More
---
Your Membership Dues At Work
A huge thank you to every single Discontinuum member for supporting the club over the years and enabling us to do this much for Illinois disc golf!
Every year, a significant portion of club dues get put directly back into the local community. Here are just some of the things that your membership dollars have funded.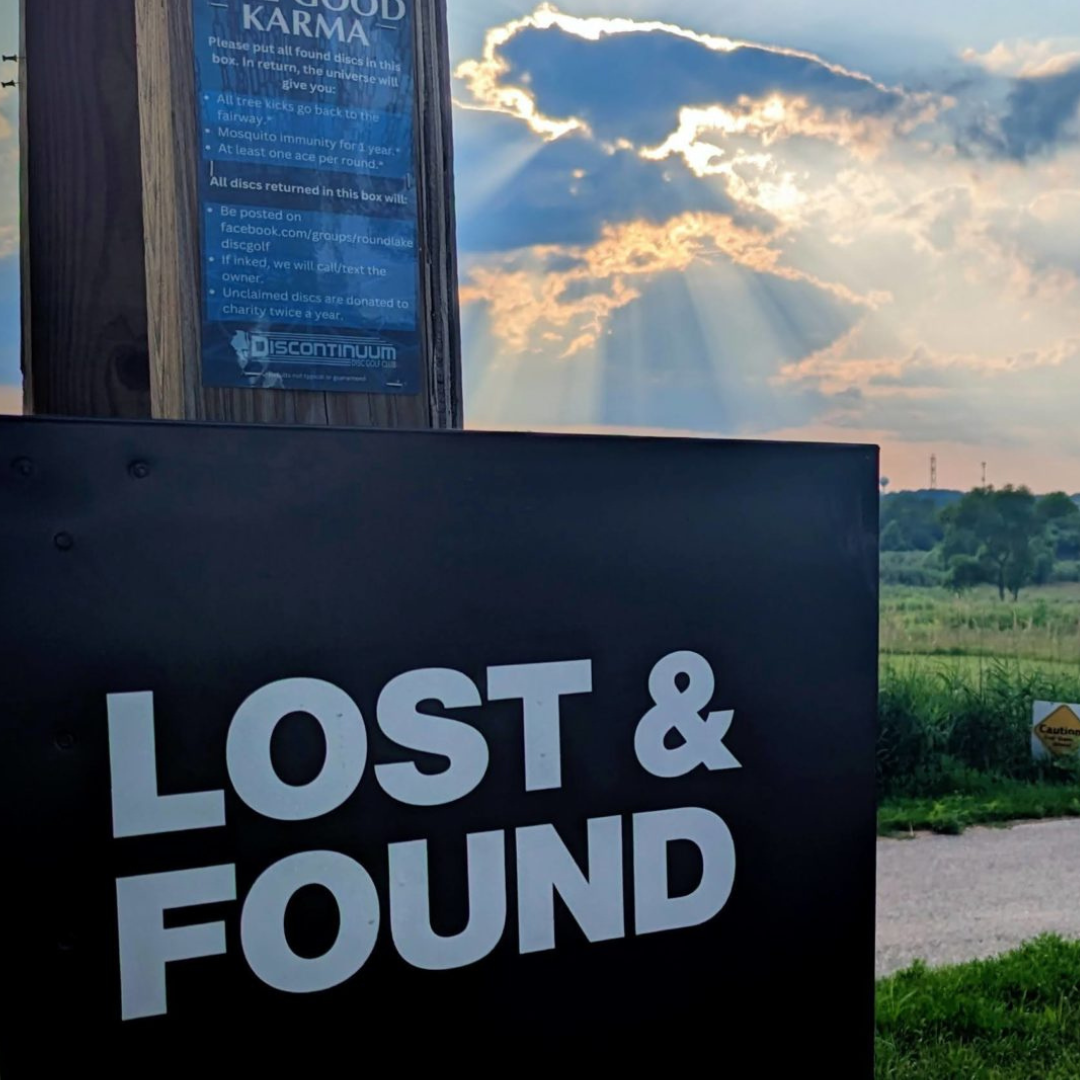 In 2023…
Lost & Found box installed | Fairfield
Lost disc return program | Fairfield
$600 | New tee signs & posts | Gray Fox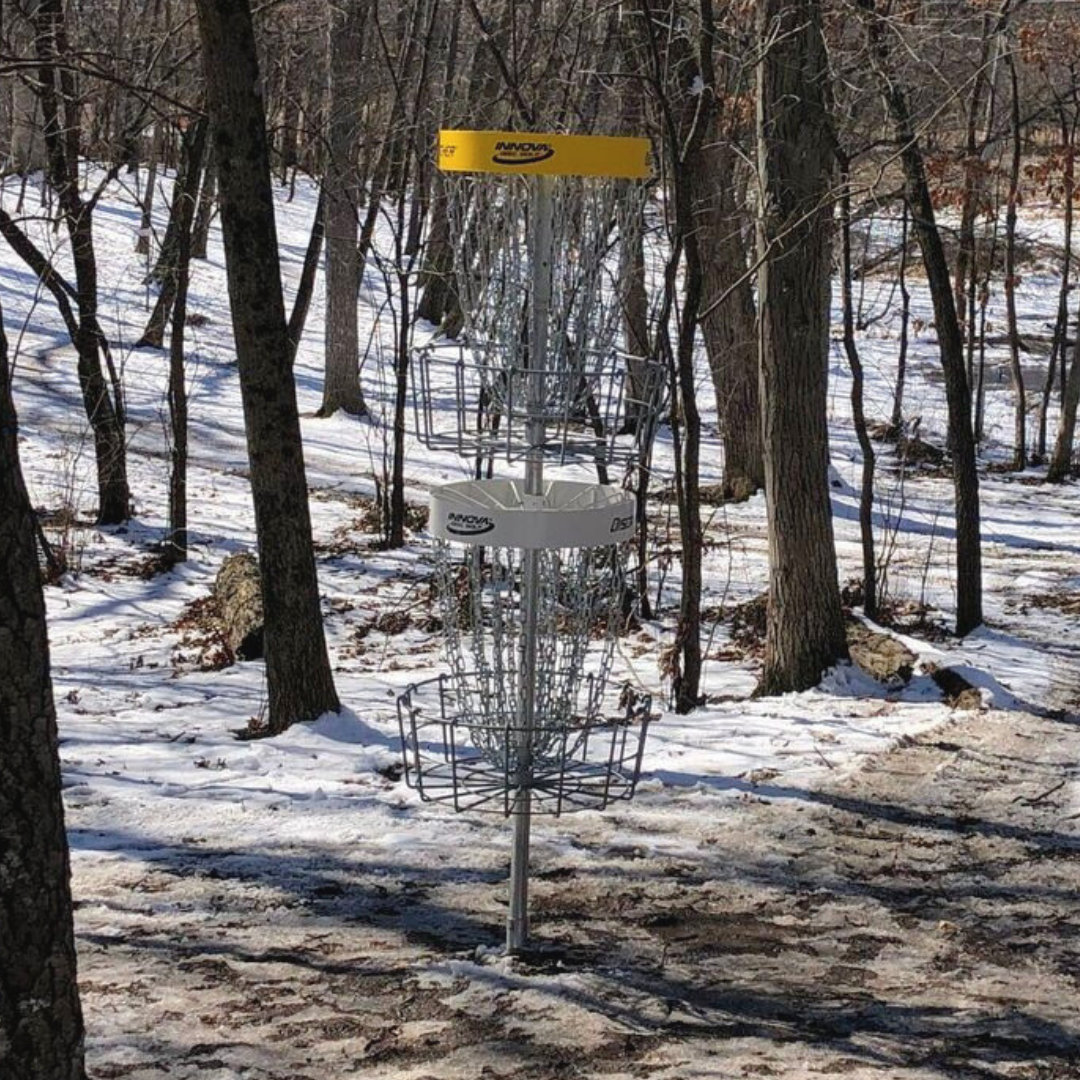 In 2022…
New basket & position | 3 Gold | Fairfield
New basket & position | 6 Gold | Fairfield
New Stacked baskets | 8 White & Gold | Fairfield
Replaced 2 additional baskets | Fairfield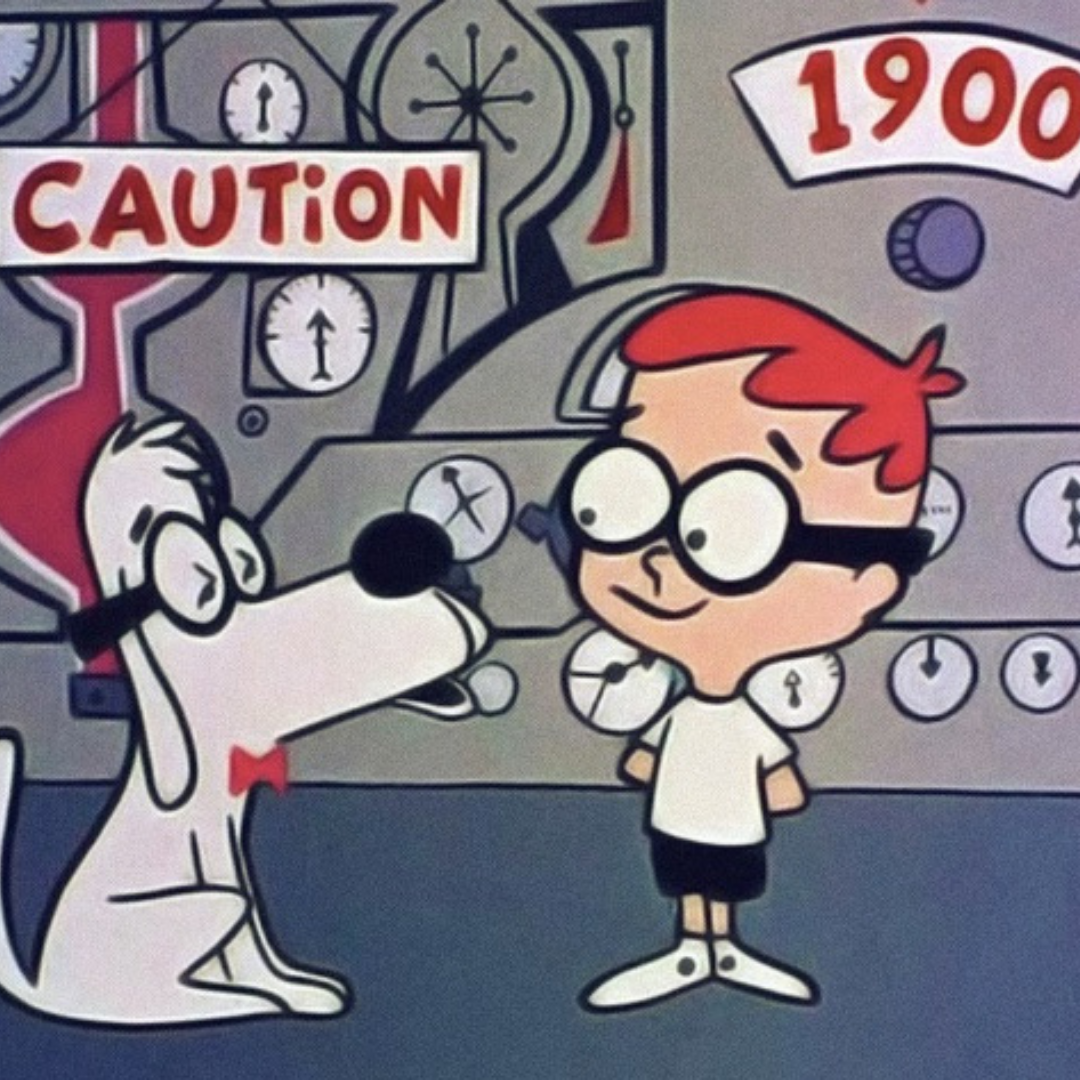 Before that…
$1000 | New baskets | Adler
$900 | Donation | Install Indian Oaks in Marengo
$425 | Bought two original baskets from Gillson Park to install at Fairfield as practice baskets. Historic preservation.
$500 | Eagle Scouts Projects | New benches at Fairfield
$3500 | McHenry county park district | Install Fel-Pro in Cary
Learn More About the Club's History
---
Discontinuum Membership Benefits
Yearly Bag Tag
Entry into the annual bag tag challenge
Free PDGA-sanctioned Club Invitational
$5 discount on PDGA memberships
Chance to play in the Club Challenge
Club newsletter (coming soon)
1st chance at unclaimed lost discs
End-of-year pizza party
100% of club proceeds are reinvested in local disc golf